Melvin Gordon, Bo Jackson shining stars at dodgeball tournament
It's a clip that's popular on YouTube to this day.
In one of his most incredible athletic achievements — and he had many — Bo Jackson, then playing outfield for the Kansas City Royals, fired an absolute missile from the warning track to home plate to improbably nab the Seattle Mariners' speedy Harold Reynolds.
So imagine getting pegged by a dodgeball from the arm of Bo Jackson?
Thankfully, nobody at Indian Trail High School and Academy on Friday had to find out.
Jackson — now 56 but remembered as one of the greatest athletes ever for his two-way stardom in both Major League Baseball and as a running back for the Los Angeles Raiders of the National Football League — was in Kenosha on Friday as a special guest for the Dodgeball Night of Fun hosted by Kenosha natives and current NFL players Melvin Gordon and Trae Waynes.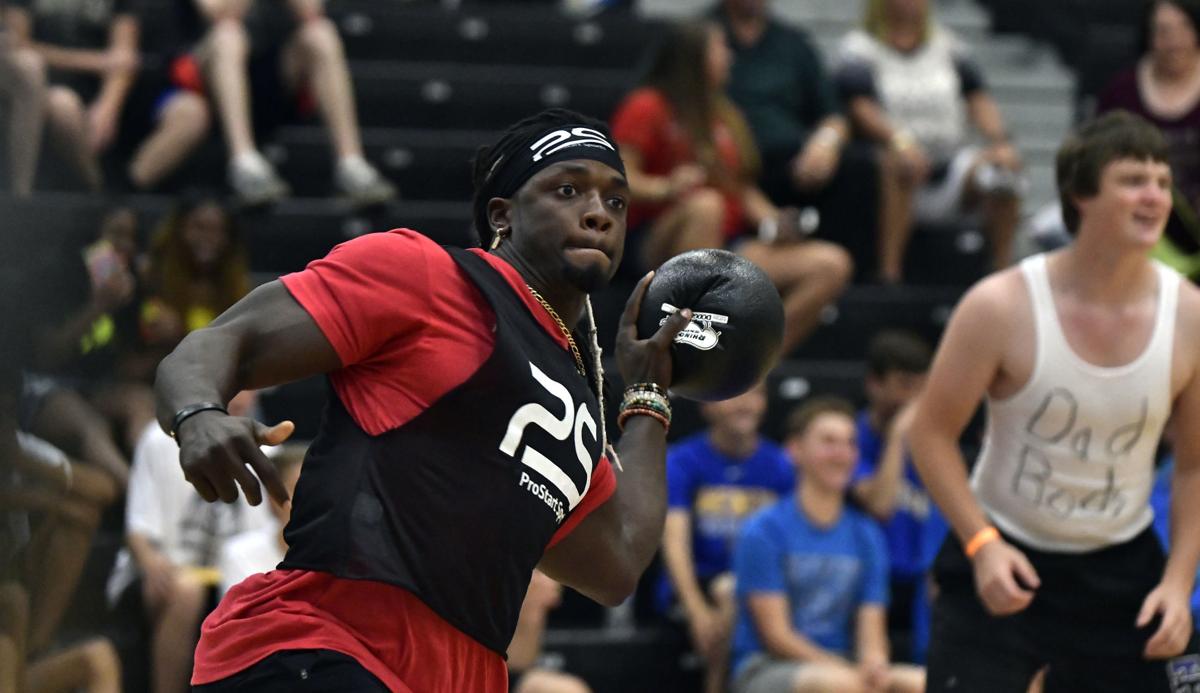 Anyone old enough to remember the iconic "Bo Knows" commercials for Nike can recall the mythology surrounding what a terrific all-around athlete Jackson was in his heyday.
So, was he any good at dodgeball?
"Whenever I played it, the kids never wanted me to be the one throwing the ball," Jackson said Friday.
Well, nobody at Indian Trail got the business end of a Bo Jackson laser.
In what had to be one of the most unique events in Kenosha sports history, Gordon, Waynes and Jared D'Angelo — a gym teacher at Mahone Middle School and also the head junior varsity football coach and an assistant varsity coach at Indian Trail — co-hosted the dodgeball tournament.
Gordon had an idea
It was the brainchild of Gordon, a running back for the Los Angeles Chargers, and Waynes, a cornerback for the Minnesota Vikings, who starred at Bradford High School together and remain close friends.
Getting Jackson to attend was a huge bonus, even though the former MLB All-Star and NFL Pro Bowler — who now resides in the Chicago suburbs — had to leave before the event was over due to a prior commitment.
So, why was Jackson there in the first place?
"Melvin and his mother (Carmen) support my philanthropic ventures," he said. "… It's just only right to be reciprocal to give back. I live an hour and a half down the road from here … I figured the least that I could do was get in the car to come up here to support him for a couple of hours before I battle the traffic going back south."
Of course, there's no mystery why Gordon was there.
He and Waynes, both first-round NFL draft picks in 2015, have always been adamant about giving back to the community. And though Waynes could not be in attendance Friday because he was traveling back from a vacation planned before the dodgeball event, they worked together — with the help of Carmen Gordon and Trae's parents, Ron and Erin — to coordinate the activities.
"His family, my family, definitely worked hard putting things together," Gordon said. "… We (were) definitely on phone calls, sitting in and giving input, definitely. But our parents definitely did a tremendous job with helping put this together."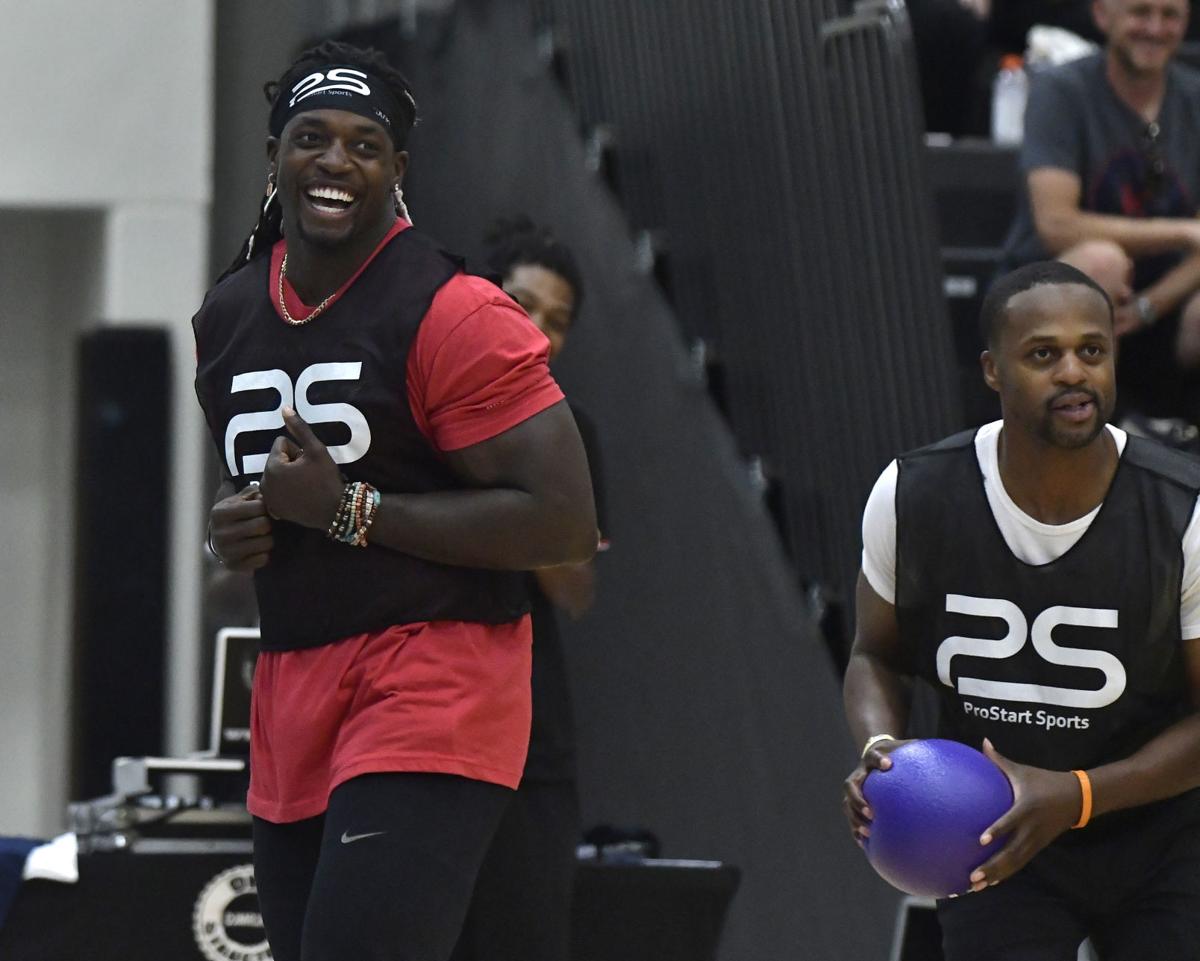 The turnout didn't disappoint, even though the tournament had to be moved indoors to the Indian Trail Fieldhouse from Jaskwhich Stadium due to the excessive heat.
According to D'Angelo, 30 teams ranging from kids to high schoolers to adults registered for the tournament. With an average of 10 players on each team, that meant about 300 people participated, and a sizeable throng of spectators paid to watch.
Read More >
https://www.kenoshanews.com/news/melvin-gordon-bo-jackson-shining-stars-at-dodgeball-tournament/article_5efcb23b-98d2-5820-8884-bdbfa173fe05.html